For Rent to Own products, Beatport Access facilitates the communication between your product and the Plugin Boutique servers. This allows the product to know when your Rent to Own plan is active and authorises the product without any need for a serial or licence file. Setting up your new product has never been easier!
You can manage all of your Rent to Own plans using the Rent to Own page in Beatport Access.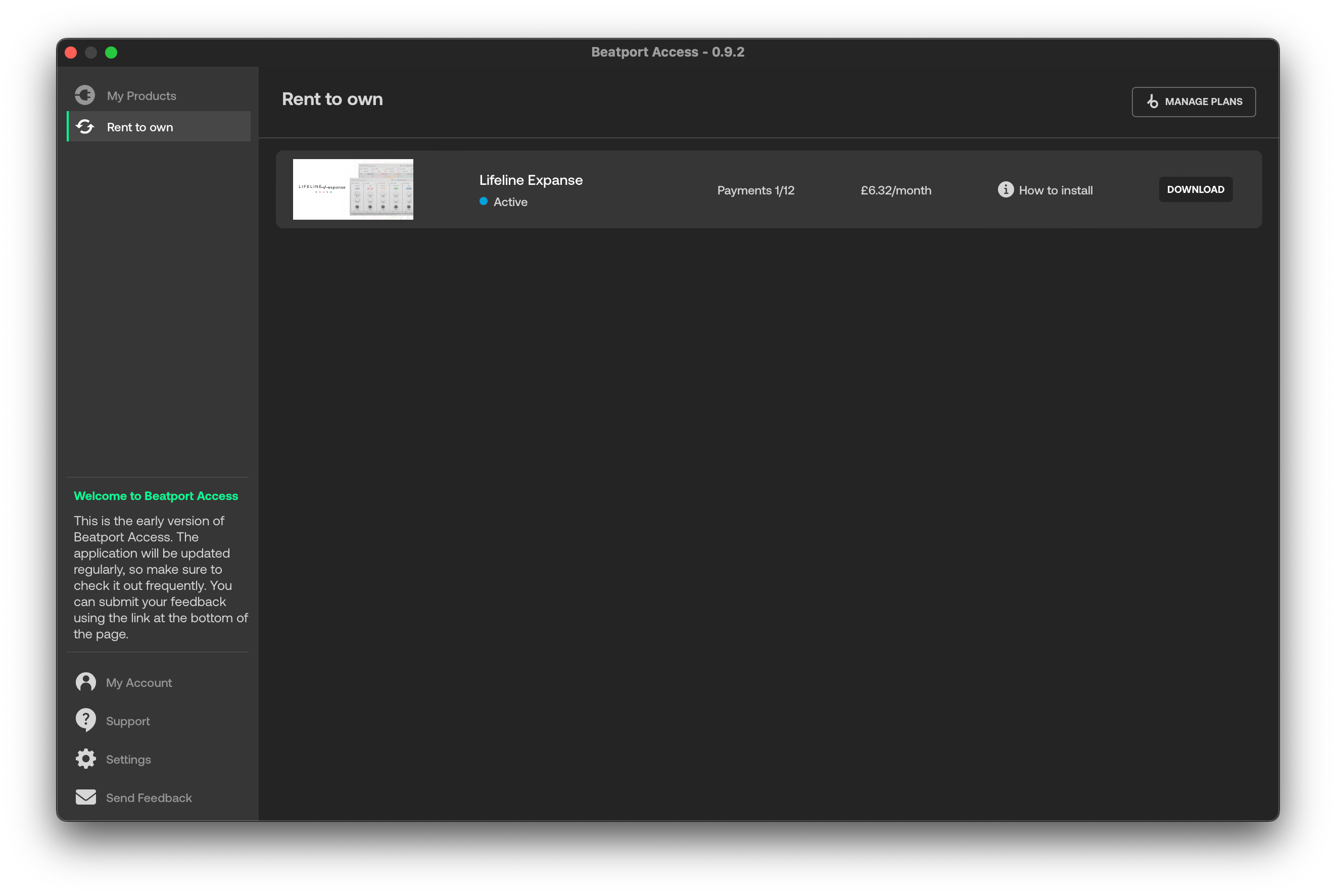 If the status of your Rent to Own plan changes for any reason; for example, you cancel your plan, pause your plan or miss a payment, this will be communicated to your product and your access to the product will be revoked at the end of the last billing cycle you made a successful payment for.
Please note: If you have a Rent to Own plan active at Plugin Boutique, Beatport Access will need to be connected to the Internet once every 3 days to check that your licence is still valid.
If you lose internet connection for any reason, you have a 3-day grace period during which you can use your product as normal. After the 3-day grace period, your product will no longer be authorised and you will need to connect to the internet to continue using the product.
If you have any further questions about Beatport Access, please get in touch with our Customer Care team here.