Based on a flexible and affordable model, Beatport Studio contains everything members need to establish, expand and develop their music production. With an ever-expanding list of plugins, members can make their selection of 10 plugins each month, swapping out their choices every 30 days to experiment with new ideas and discover the tools that feel right for them.
The steps are simple:
Select up to 10 plugins each month to access, from an ever-expanding collection from established names such as Baby Audio, UJAM and Applied Acoustic Systems, alongside emerging innovators such as Lunacy Audio, Klevgrand and Excite Audio. You can do this from the Beatport Studio tab in Beatport Access.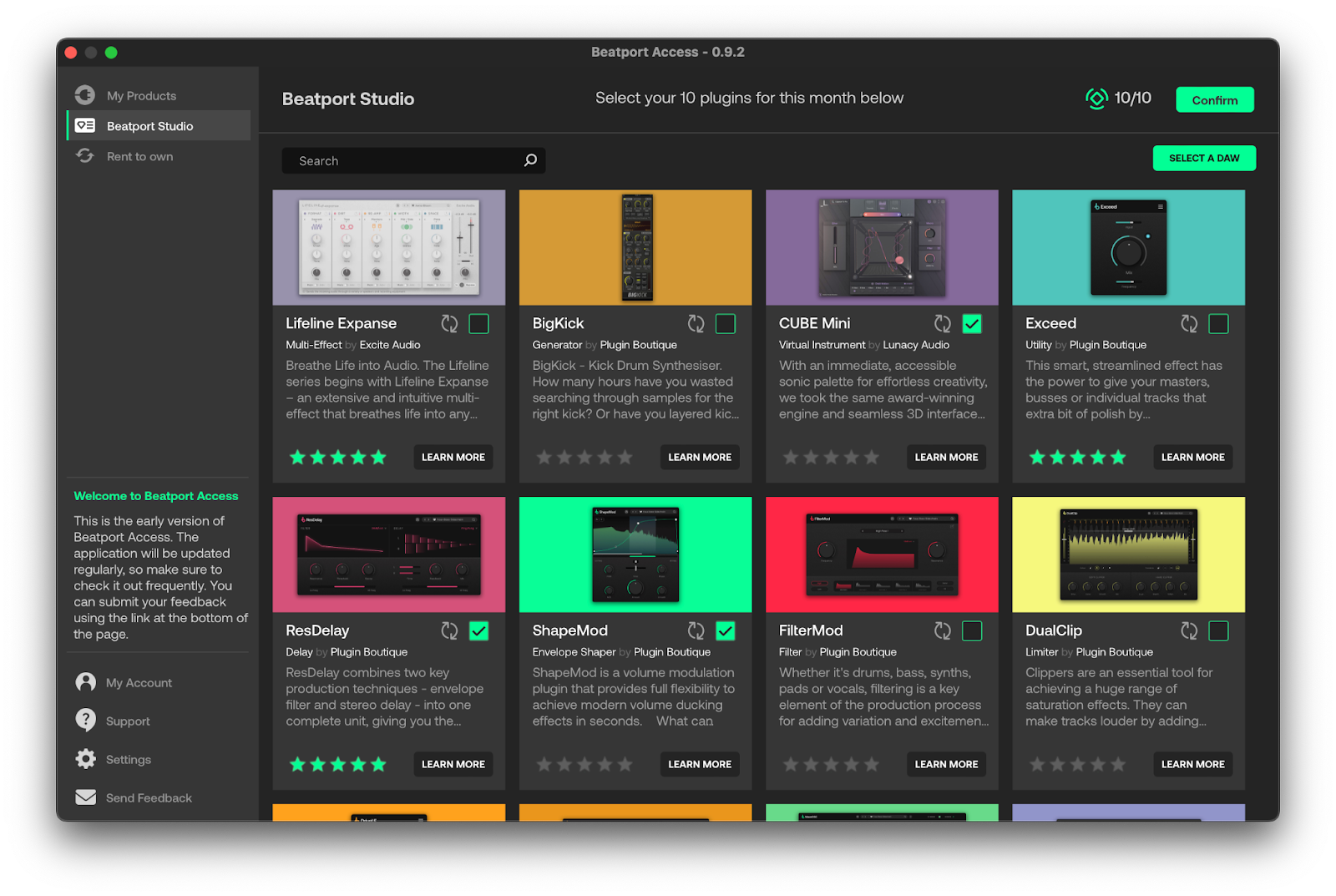 Choose up to 100 sounds per month from Loopcloud, the most diverse sample library on the planet. You can do this using the Loopcloud Sounds plugin, which comes with every Beatport Studio membership, and does not take up one of your selections.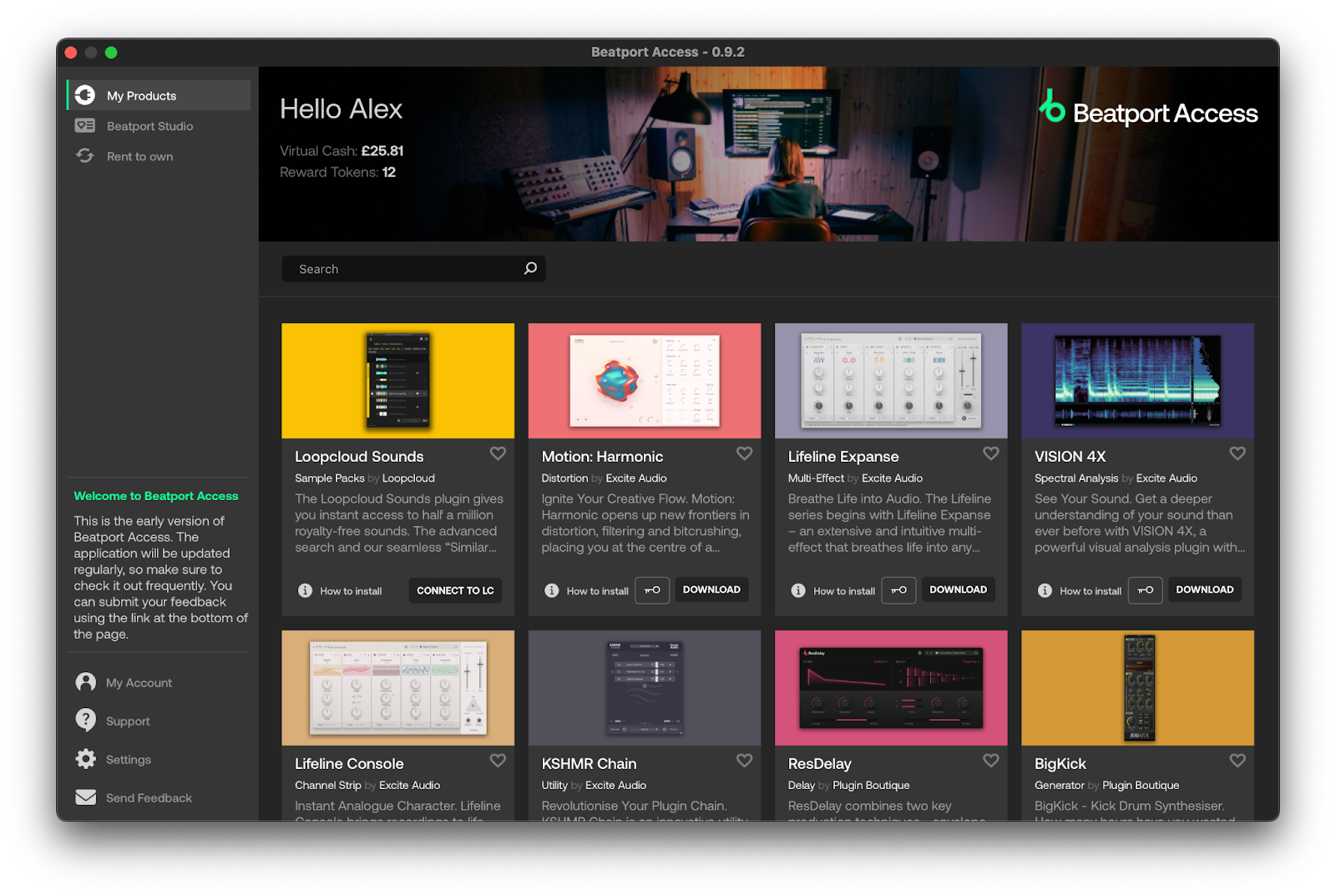 Your choice of a DAW during the selection process. You can select one (or both!) of the DAWs that come with Beatport Studio from the Beatport Studio tab in Beatport Access.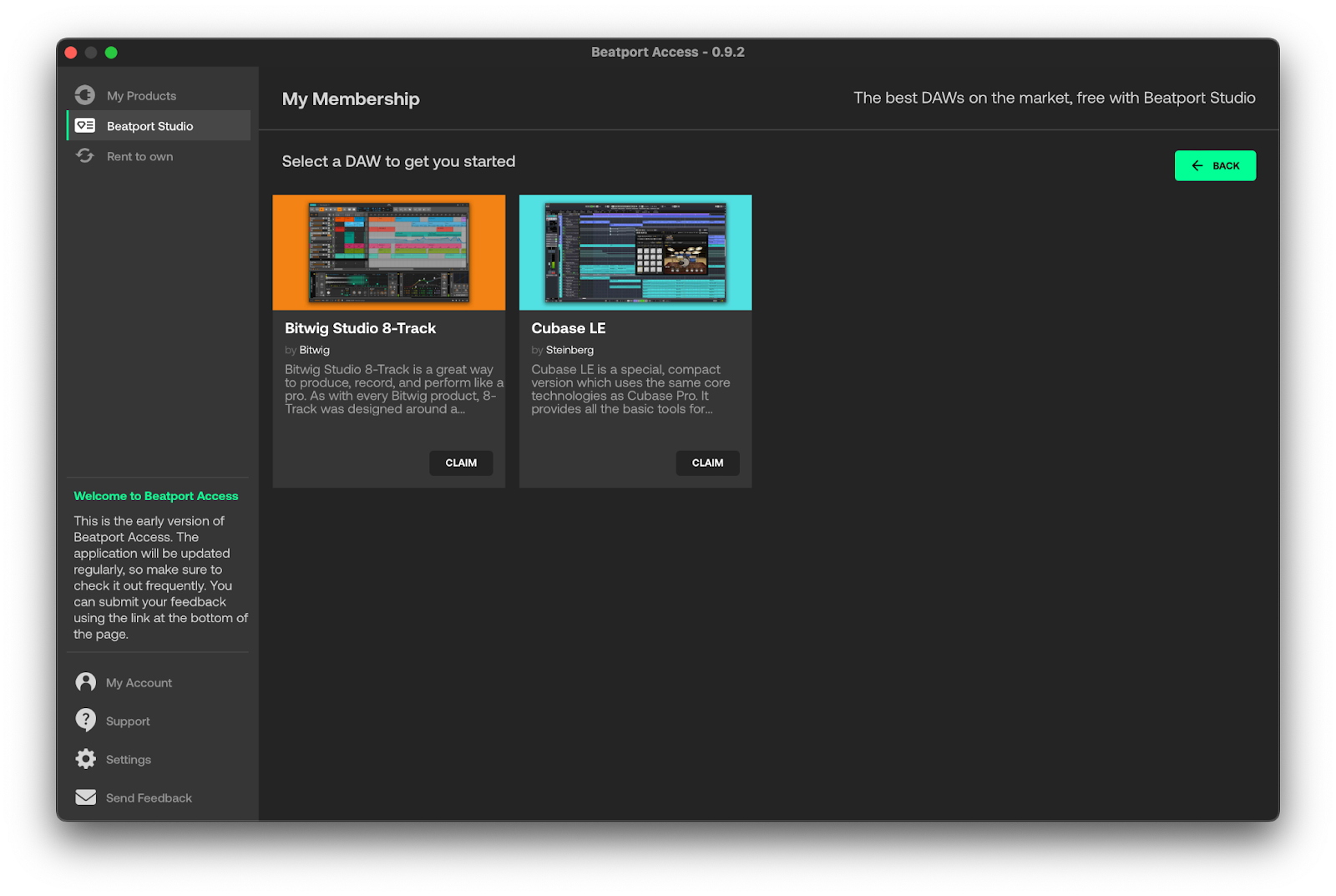 To get started with Beatport Studio, click here.
Have more questions about Beatport Studio? Just contact our Customer Care team and we'll get back to you as soon as possible.