iZotope's Product Portal is a downloadable application that allows you to seamlessly manage your iZotope software in one central location.
What does it do?
Register new products
You can now use the iZotope Product Portal to register all of your new iZotope purchases in one place.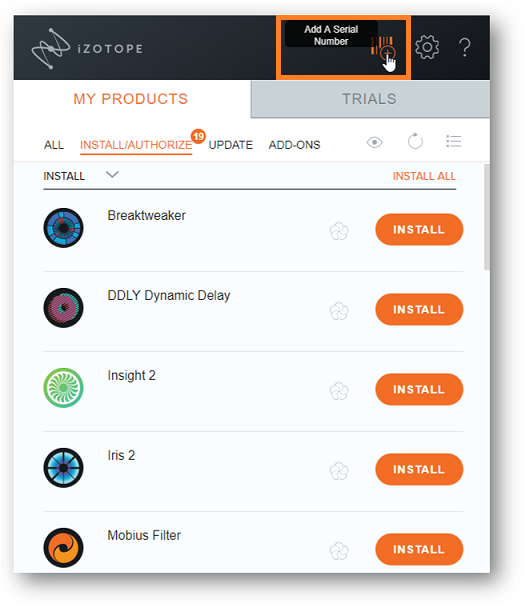 Download and Install Products
You can download your purchases directly from the Product Portal. After downloading, the installation will begin automatically within the Product Portal.


Access trials/demos and expansion content
You can also access trial versions and expansion packs for your purchases within the Product Portal.