There are 2 versions of Native Instrument's Kontakt software. We'll explain the difference between each one below:
Kontakt Player (Free Version)
Kontakt Player is a free software application that runs all Native Instruments' KONTAKT instruments, as well as a large number of instruments from other third-party companies. This includes
You can download Kontakt Player from the Native Instrument's website. Please note that the FREE version is only compatible with certain Kontakt-based instruments and libraries.
The Player version looks like this: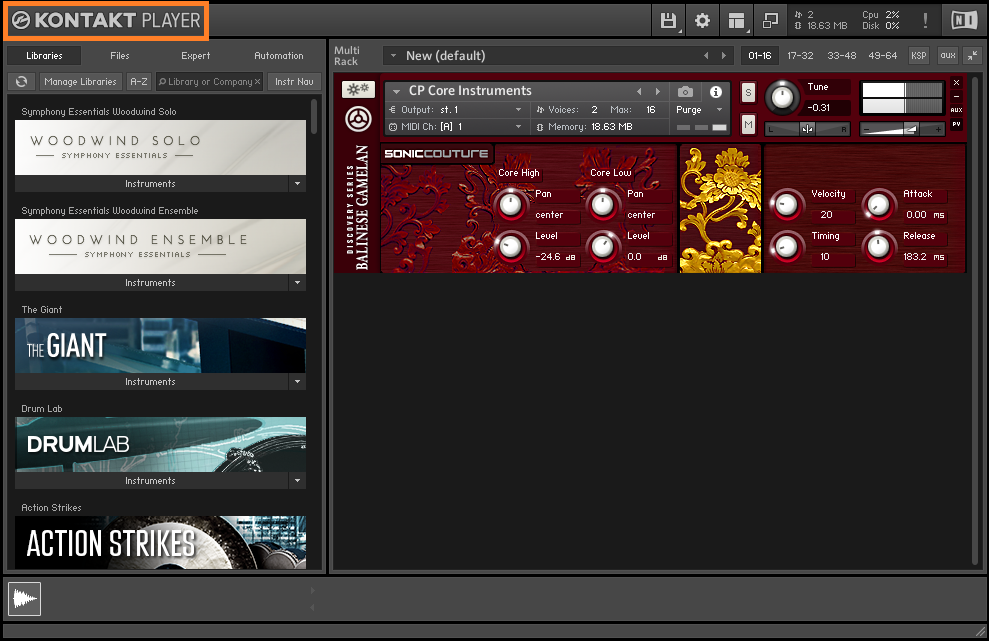 Full Kontakt (Paid Version)
The full version of Kontakt is a paid-for version of the industry-standard sampler, that is compatible with all Kontakt-based instruments and libraries.
The full version looks like this: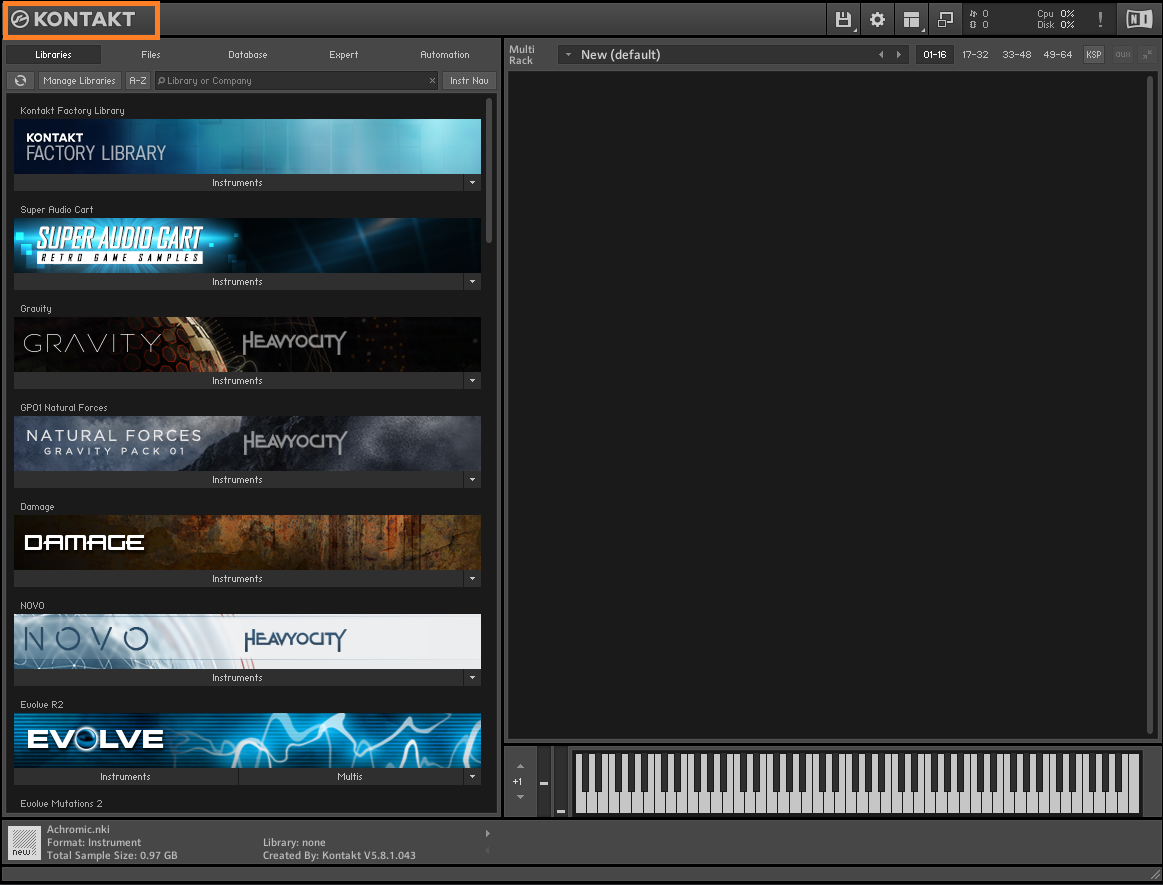 How do I know which version of Kontakt I need to have, to use a Kontakt-based product?
To check which version of Kontakt is needed (i.e. FULL or Free Kontakt Player) to use an instrument that you may be interested in, please scroll down towards the bottom of any respective product page on our site, and reference the 'System Requirements' section. There, you will find the compatibility specifications for your system, as well as information about the version of Kontakt that is required to run the product (as seen below) :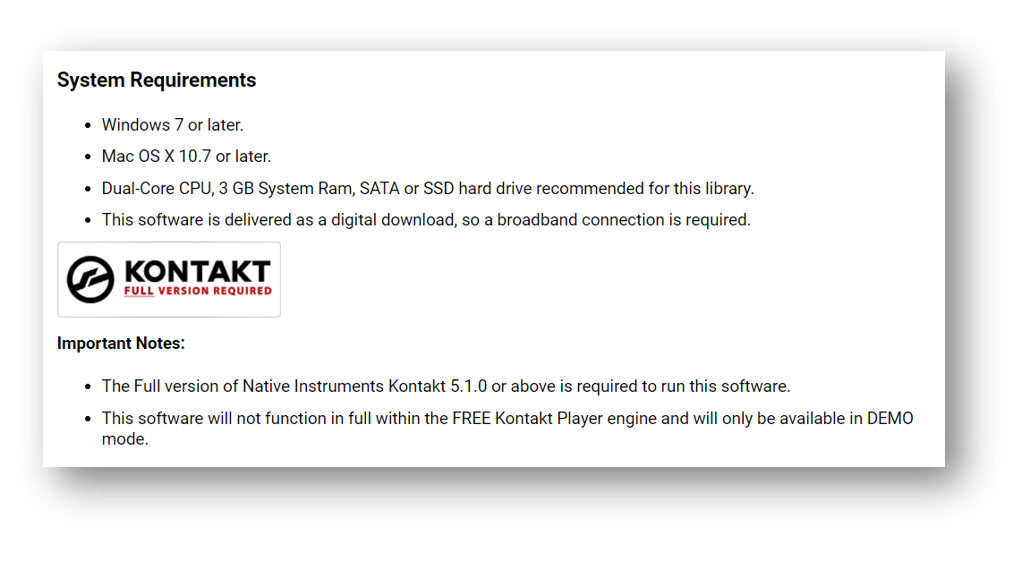 The product I purchased is showing as a DEMO instrument within Kontakt. Why is this?
If your purchased instrument is showing up in demo mode, this is because you have tried to load and open a library that is not compatible with your version of Kontakt :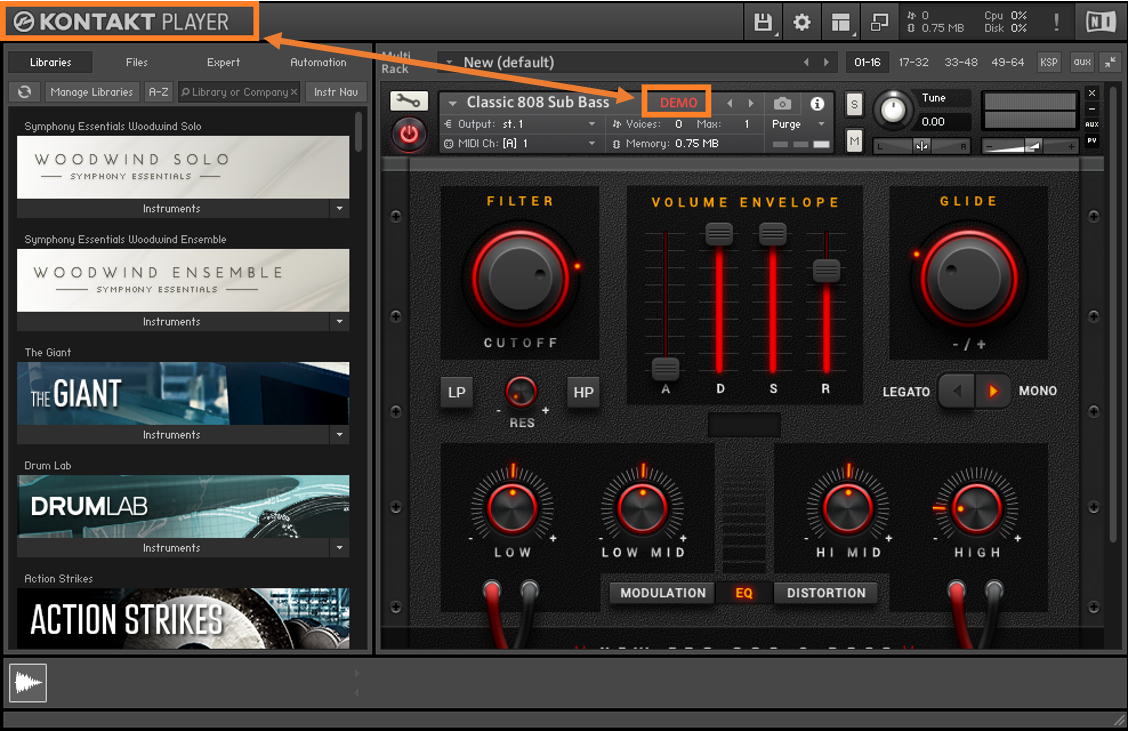 If you are experiencing this problem, you will need to purchase the FULL (paid) version of Kontakt to be able to use your product in full mode.