Don't worry, it's super easy!
Just follow the steps below:
1. Click SIGN UP in the top right corner of our home page.

2. Enter your email address and password in the field highlighted below and complete the
reCAPTCHA.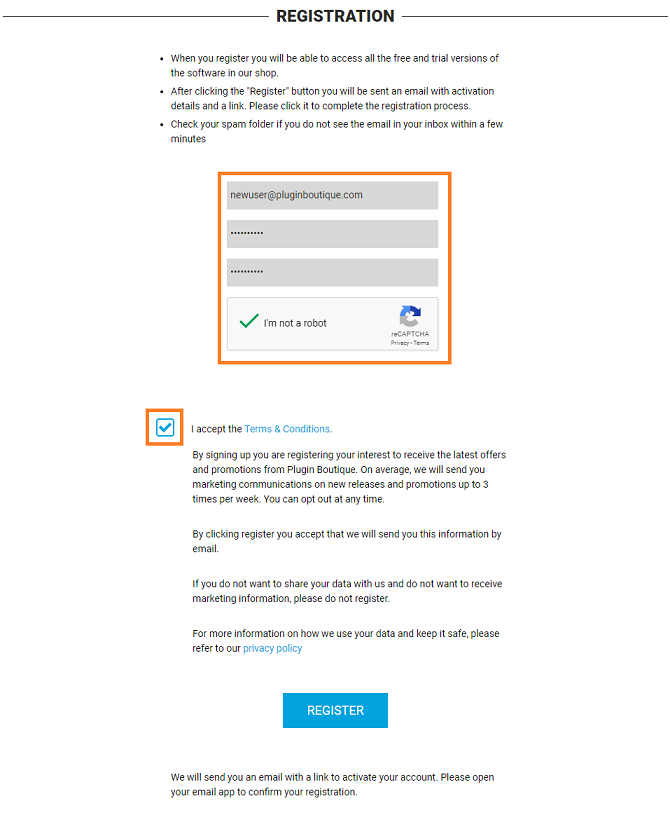 4. Click REGISTER - your account has now been created.
5. Locate the confirmation email which was sent to your email address.

6. Click the link in the confirmation email to confirm your account. You will now be redirected to your Plugin Boutique account.

7. You are now signed into your new account with Plugin Boutique.

Create an account using our Guest Checkout
You can also create an account while completing a purchase. Please see this guide for help on how to do this.