Deactivating the Licenses on your Computer
Deactivating a license can come in handy if you need to authorize the plugin on a new computer and need to free up an authorization. The license can then be transferred to your iLok account and moved onto the new computer or iLok by logging into the iLok License Manager on the new computer.
Open the iLok License Manager. - If you do not have this please download the iLok License Manager.


Log into your iLok account. If you did not create an account when first installing/authorizing the software, you will need to create a free account now.

In the left column, select the computer or iLok on which the software license exists.



Right-click on the associated license and choose Deactivate.

Note: If the license was initially activated without creating an iLok account, after creating an iLok account you will need to first right click and select Take Ownership to add the license to your account. You can then Deactivate as noted above.



Click OK to Confirm Deactivation.



The Deactivation will take a few seconds to complete, showing a progress bar at the top left corner.

After this is complete, you can re-authorise the software on a new computer by following the steps below!
Re-activating the Licenses on your Computer
1. Right-click over the licence you wish to activate in your iLok License Manager and select Activate from the drop-down list.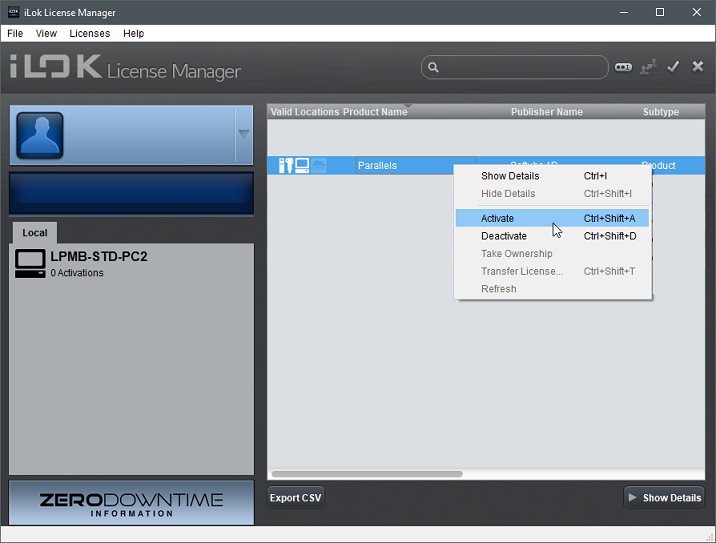 2. Select the location that you want to activate the license to and click Activate.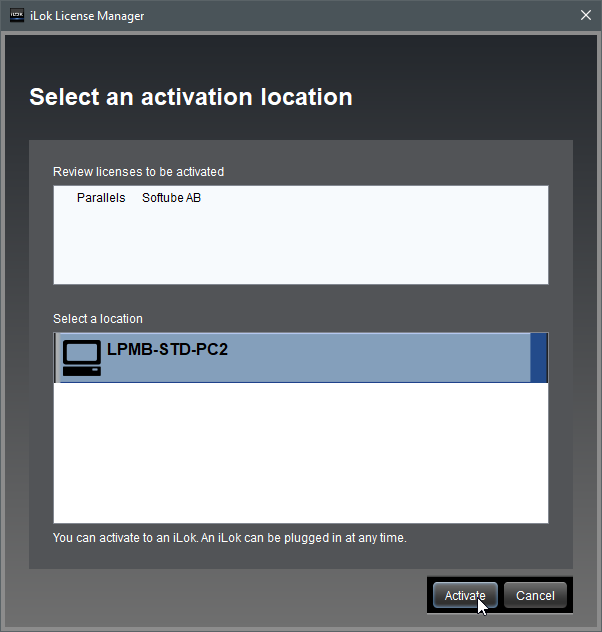 3. Confirm this activation and click OK.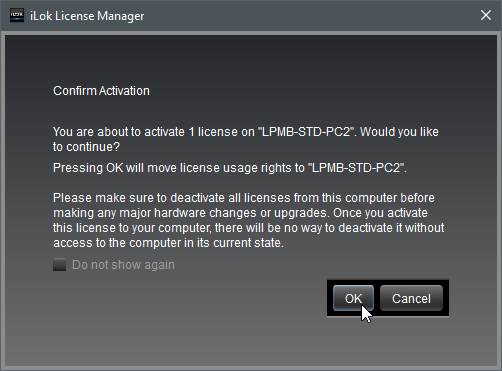 4. The activation will be confirmed. Click OK to close the message.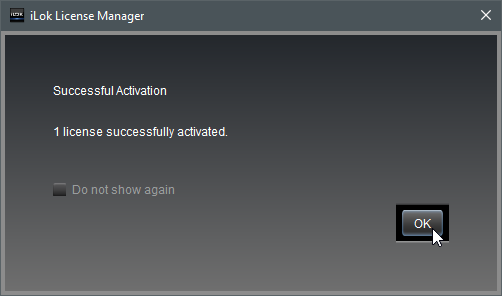 Activating a product for the first time?
If you need help activating your iLok license for the first time please click
here.
I Can't Deactivate My License, How Can I Fix This?
If you are unable to deactivate your licence
you will need to get your serial reset by the manufacturer.
If your product is produced by one of the following manufacturers please follow the steps below:
AIR Music Technology
AKAI
SONiVOX
Your proof of purchase.
iLok username
30-digit serial/activation code