If you have a plugin that requires iLok Cloud activation please note the following:
Your iLok License Manager will need access to the internet to do this, so your computer will need to have an internet connection during the session that you are using the plugin.
You will need to open an iLok Cloud session before your plugin will allow you to use it.
To open an iLok Cloud session from the iLok License Manager, please do the following:
Click on "File" from the menu bar and select "Open Cloud Session." Once finished, click "OK" when prompted. Please note that all available iLok Cloud licenses will be activated to your account.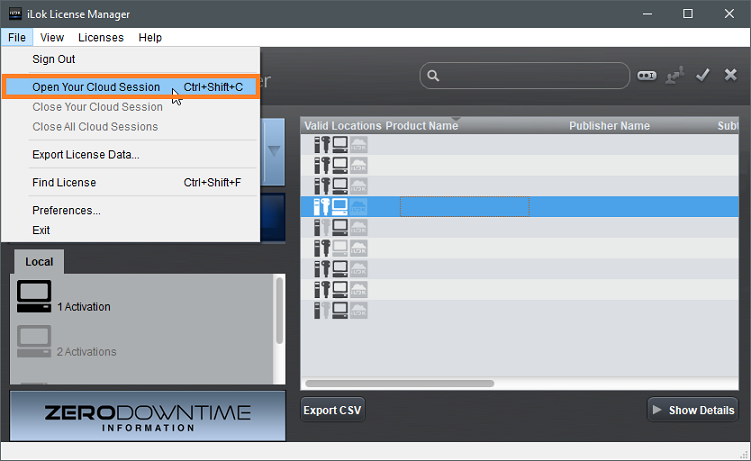 After you have opened the iLok Cloud Session you will be able to open your plugin within your DAW and use it!