What is Virtual Cash?
Virtual Cash is one of the loyalty schemes that we offer. With every transaction*, you will earn 5% back in Virtual Cash which you can apply at the checkout.
You can apply any amount that you have available in your Virtual Wallet. The total amount due will be calculated automatically once you type in the Virtual Cash.
Choose your spending strategy - use a little Virtual Cash in each transaction or save it up to pick up products for free!
(You can even save up enough Virtual Cash to get some plugins free of charge, using only what you have earned!)
Where can I see how much Virtual Cash I have?
You can see how much Virtual Cash you have available by going to
My Account
. The amount that you currently have will be shown at the top of the page like this:

Alternatively, you can also see how much Virtual Cash you have available at the checkout: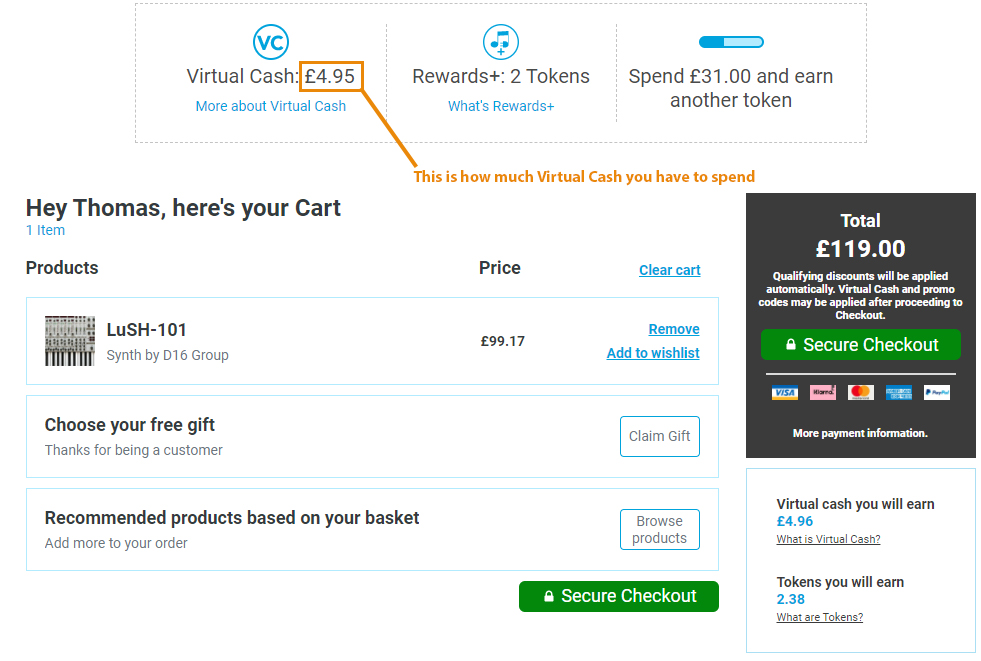 How can I use it?
1. After you have added your chosen product item(s) to your cart, click the Secure Checkout option.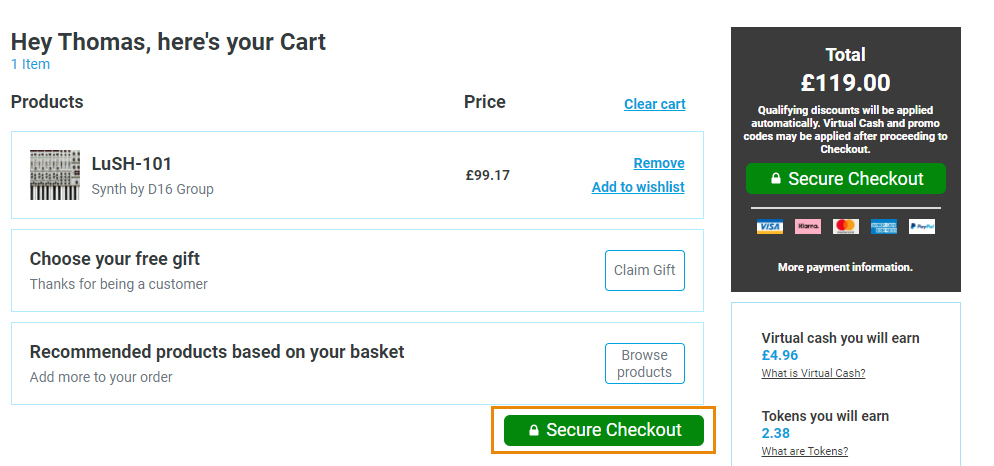 2. Type in your email to get started > then click Continue.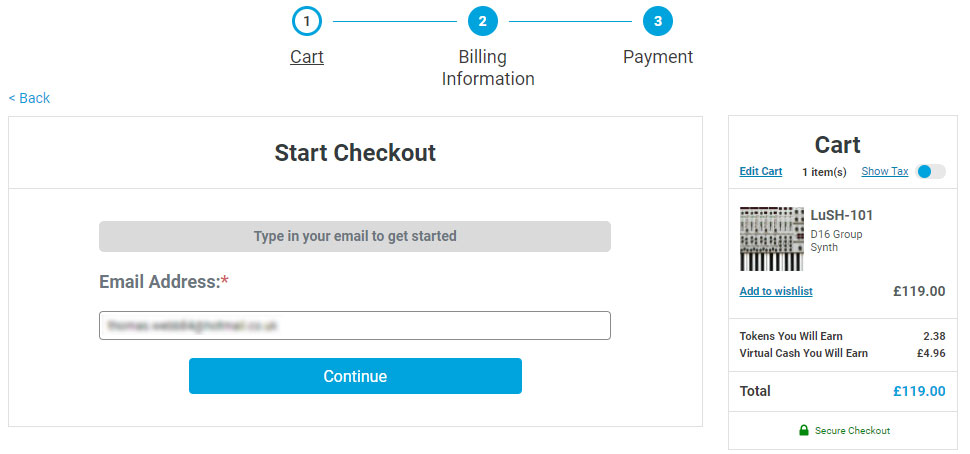 3. Enter your password > select the 'I'm not a robot' checkbox and then click Continue.
4. Enter your Billing Address information and click Continue.
5. Enter the amount of Virtual Cash that you have and wish to use – for example, '3' for a value of £3 - then click Apply.
6. The Virtual Cash will now be deducted from the total amount of your order.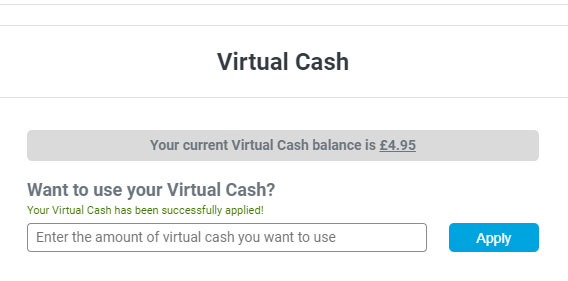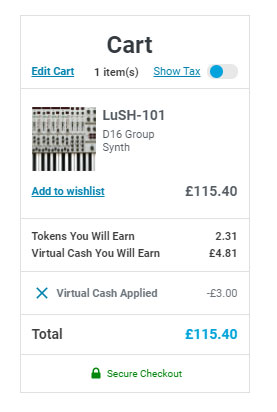 7. You can now choose your preferred method of payment, before selecting the BUY option to complete your order.