The products which have Add-On content available within the iZotope Product Portal are the following:
If you have purchased one of these products that come with additional content downloads, you can also access these Add-Ons through the iZotope Product Portal.
1. Log in to the iZotope Product Portal.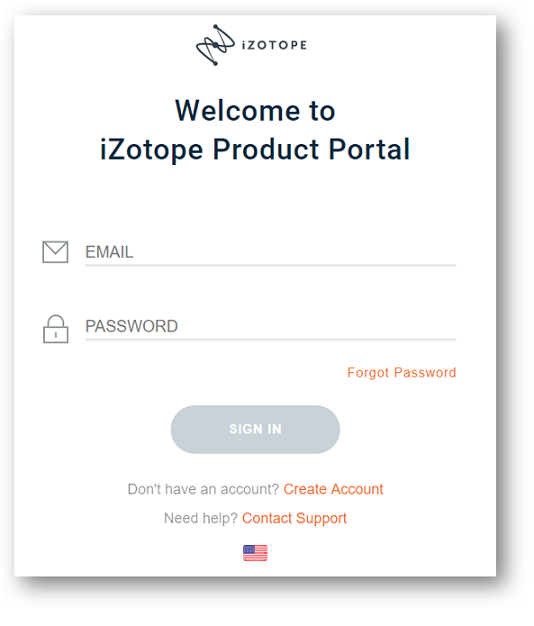 2. Click on the ADD-ON tab (highlighted in orange below).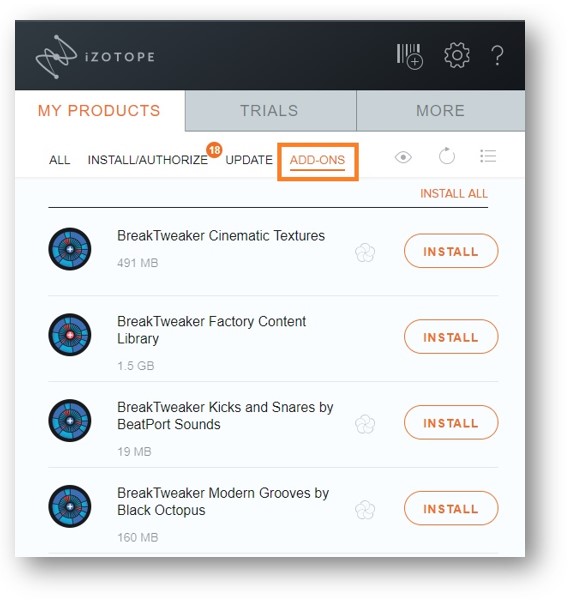 3. Find the Add-On that you wish to install and select the INSTALL button.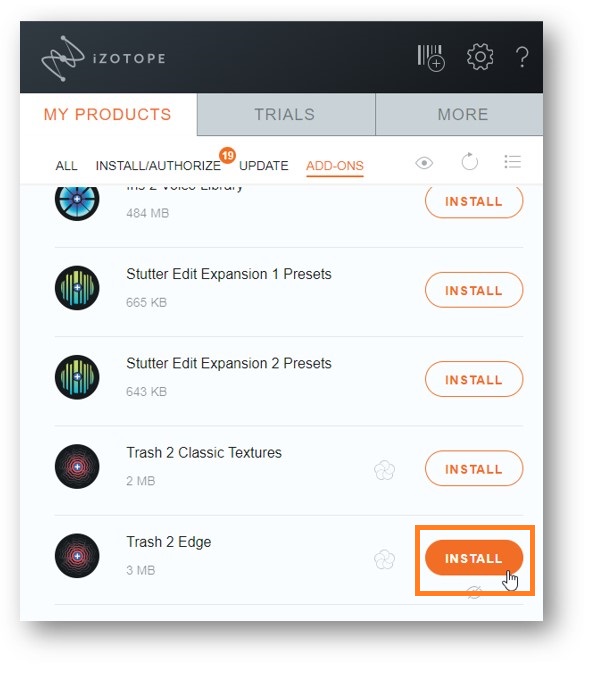 4. Select your preferred Installation Method (we recommend selecting the Quick option). And then click INSTALL.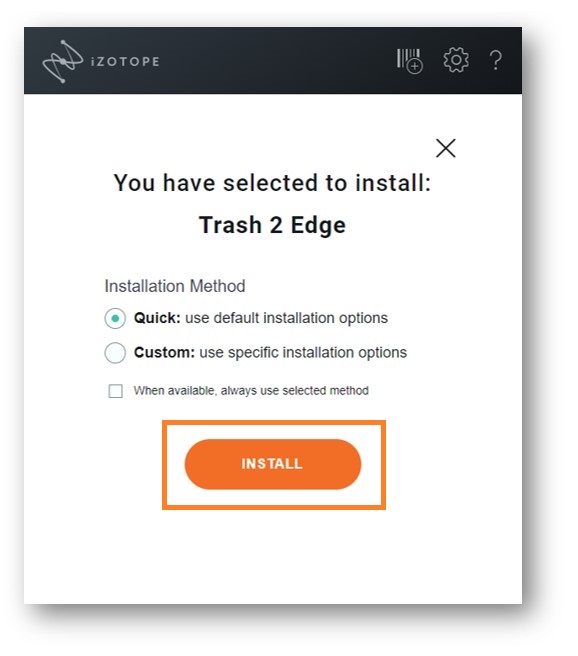 5. The Add-On will now download to your machine.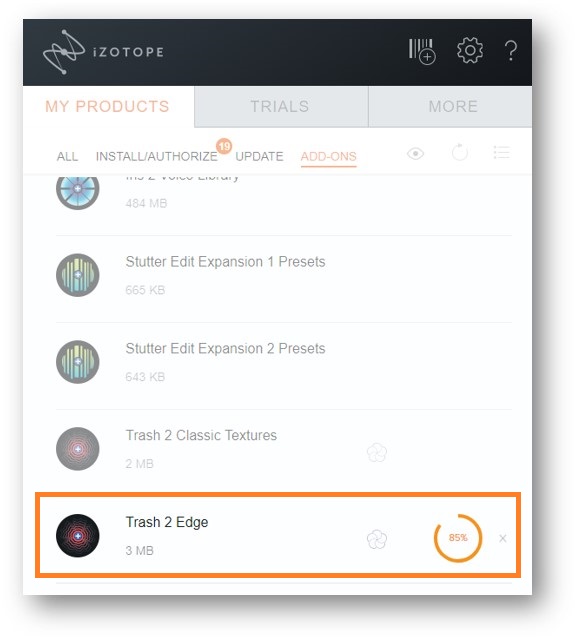 6. Once the Add-On has downloaded the installer for it automatically launch, you will need to allow the installer to run and it will then install your Add-On.