There are two ways in which you can receive support for issues with Scaler 2. Please read the guide below to find out the best way to get the support you need.
If you're having issues with...
Purchasing Scaler 2
Downloading or installing Scaler 2
Activating Scaler 2
Anything Scaler 2 related in your Plugin Boutique account
Please submit a request to our customer care team.
If your issue is regarding...
A glitch/technical malfunction within Scaler 2
Feature inquires
Feature requests and feedback
Please contact the Scaler 2 developer team via the Scaler Forum. Make sure you have first created a Scaler Forum account and have logged in to create a post.
If you need help creating an account, please follow the guide below:
1. Click the Sign Up in the top right of the page.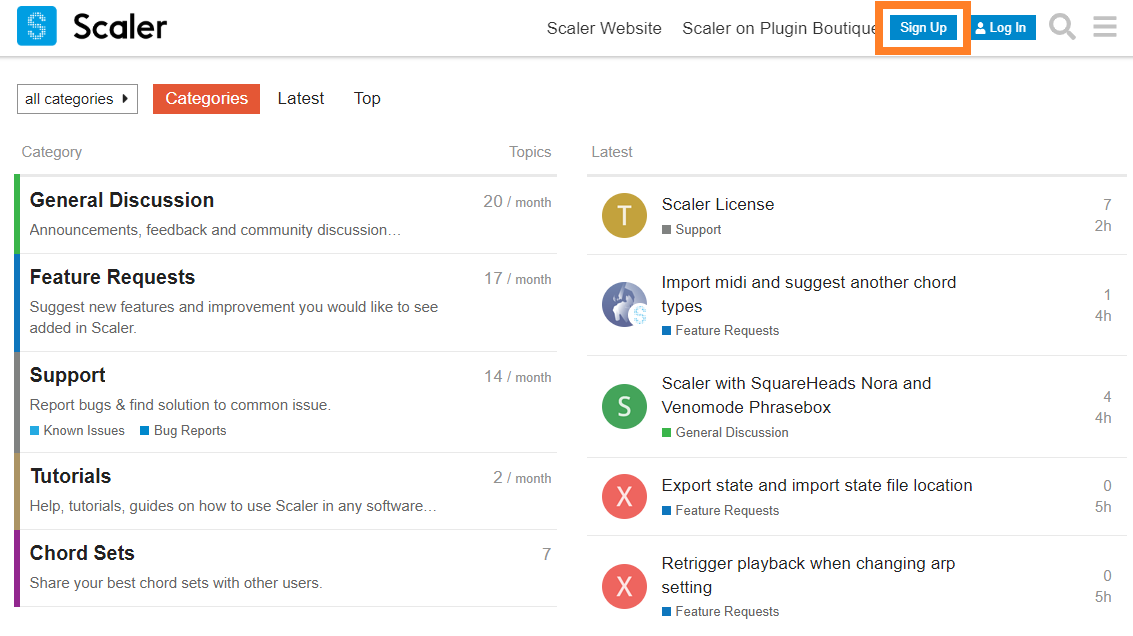 2. Enter the required details and click Create New Account.
3. For security reasons, you will be sent an activation email.

4. Open the email in your inbox and click on the activation link.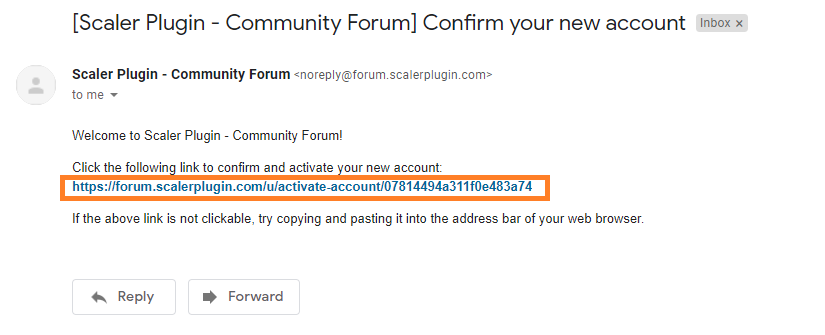 5. Once you have clicked this link, you will be redirected back to the Scaler Forum. Click to activate your account.
6. You will then see a message showing that your account has been activated.

7. Now that you're logged in, create a new support topic by clicking Support Category.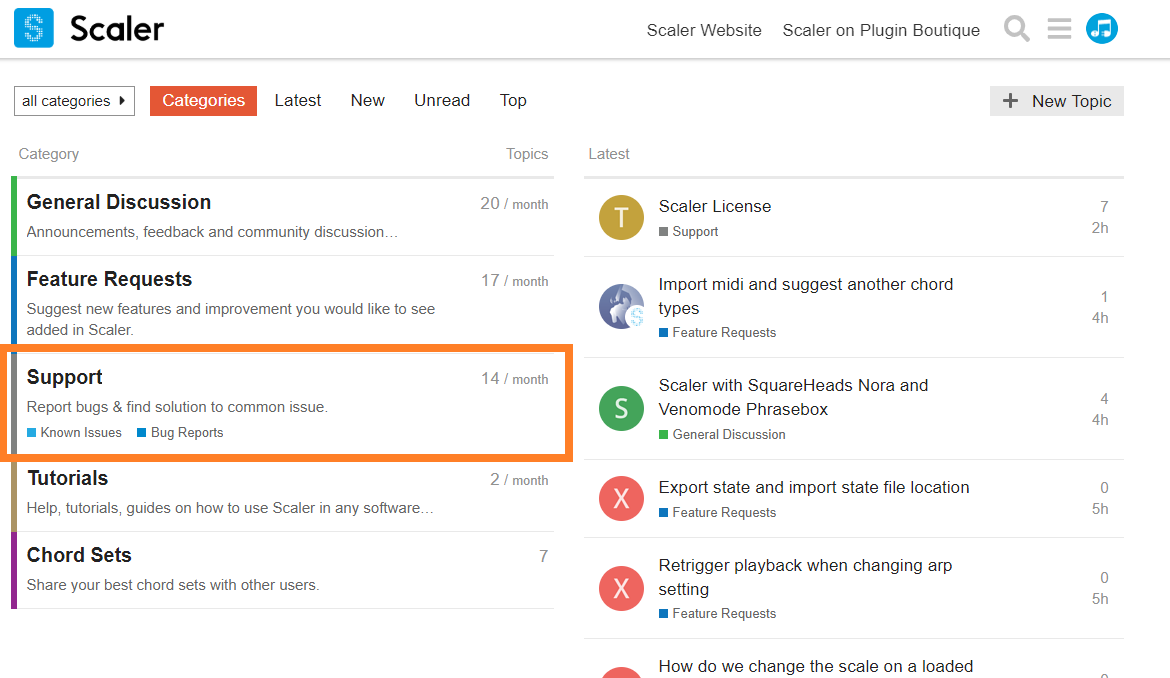 8. Once you're in the Support Category, select the + New Topic button on the right of the page.

9. A form will pop up for you to enter your support request in. Once you have finished, click + Create Topic.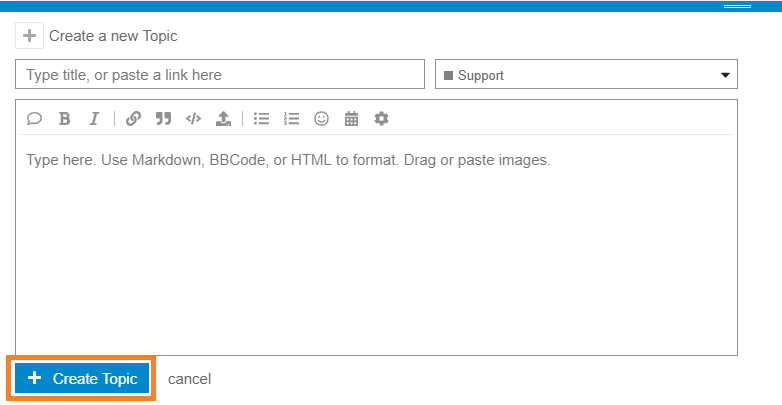 10. Your new topic has been created and the developers will look into the issue for you as soon as possible.