In order to download plug-in trials, you must first have an account with Plugin Boutique. To find out how to create an account, click here.
1. Choose which plug-in you would like to download the trial for. Click 'TRIAL VERSION'. You will be redirected to the trial page of your chosen plug-in.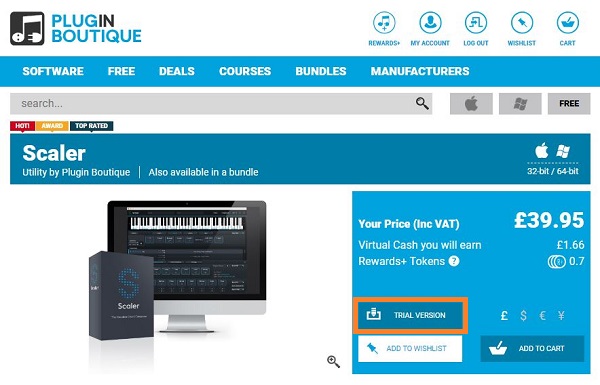 2. Choose the operating system you are using to ensure the file is the correct format. Then click 'DOWNLOAD TRIAL'.
Note: the limitations of the trial version are outlined in the 'Trial Version Notes'.

3. Once downloaded, install the trial. For installation instructions please follow the installation instructions.