In order to download software trials, you first need to have an account registered with us at Plugin Boutique. To find out how you can create an account, click HERE.
1. Choose which plugin you would like to download the trial for > click TRIAL VERSION and you will then be redirected to the trial page of your chosen plug-in.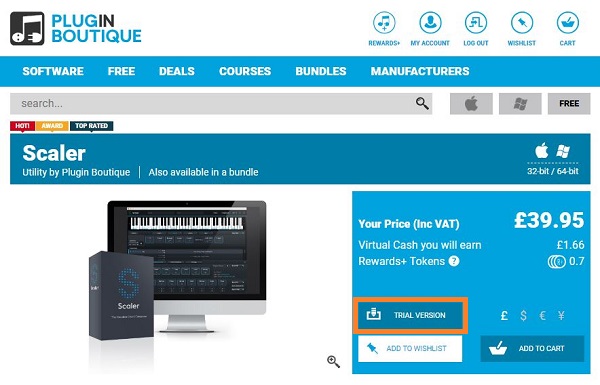 2. Choose the operating system (PC or Mac) you are using to ensure the file is in the correct format > then click DOWNLOAD TRIAL.
Please note: If there are any limitations of the trial version you have selected, they will be detailed in the Trial Version Notes.

3. Once you have downloaded the software, you can then install the trial. For more information on how to set up your trial version, select the INSTALLATION INSTRUCTIONS option.


Please note: Some trial versions will differ from the